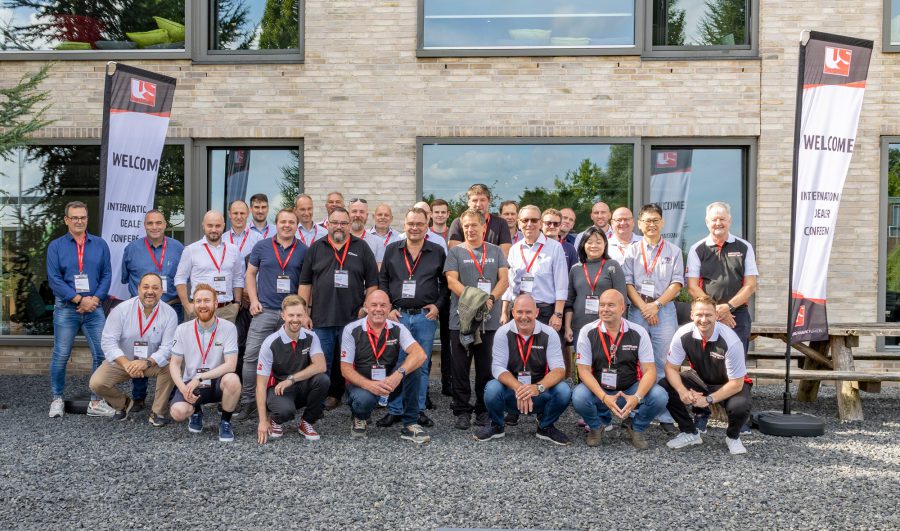 26 September, 2022
---
UnitedSeats Dealer Days third edition again a great success
On 7 and 8 September 2022, the third edition of the UnitedSeats International Dealer Days took place. This year, we welcomed 28 guests from 15 global dealers. During this two-day event, we combined business with pleasure. We can look back on two very successful days.
This was the third time we organised the UnitedSeats Dealer Days. The aim of these days is for our dealers to gain a lot of product knowledge about our products, so that they can provide their customers with the best advice. Also, it gives us and the dealers the opportunity to get to know each other better.
We had a packed programme spread over two days. On the first day, the dealers were warmly welcomed by the UnitedSeats team and given time to get to know each other. For the first part of the day, the programme included a presentation by CEO Evert Mallie and Business Manager David Hale on the UnitedSeats brand and what products we have in our range.
This was followed by a tour of a large part of the premises: the warehouse, the assembly area, the upholstery shop and the showrooms. After which, mid-afternoon, it was time for to relax and have some fun with Solex riding. This pleasant afternoon ended with a relaxing boat trip, a delicious dinner and fun games such as shuffleboard, table tennis and table football.
The second day was mainly dedicated to the applications of UnitedSeats seats. Various seats were displayed in the showroom for attentive viewing and trying out. Especially the new seats, such as the Rancher Pro, Highlander Pro, and the Guardian 24-hour chair had many visitors. Parts such as various types of slide rails and joystick consoles could also be viewed in detail. After everyone had been able to view and test all products extensively, Evert and David gave a final presentation on which UnitedSeats seats can be used in which types of machines. To conclude the event, each dealer received a nice award: a nice glass figurine as a thank you for participating and as a nice memory of these days.
After this great success, we look forward to the the fourth edition of UnitedSeats Dealer Days.