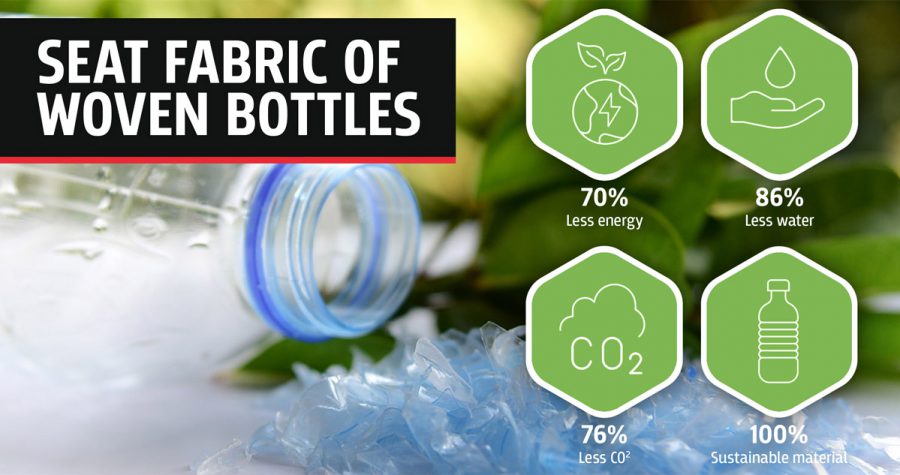 26 June, 2022
---
UnitedSeats shows new developments during iVT Expo trade fair.
IVT Expo 2022 in Germany is one of the leading innovative trade fairs for industrial vehicle technology. Here the latest industrial vehicles and machine parts are shown by more than 150 different manufacturers and suppliers worldwide. UnitedSeats will be present to showcase various (new) seats, seat parts and developments.
UnitedSeats has not been idle in recent years during the covid pandemic. We have studied even more ergonomic solutions and innovative developments. In addition to our products, we will show these ergonomic solutions and innovative developments at our stand at the iVT Expo trade fair.
Ergonomic solutions
Good ergonomics is becoming increasingly important. It is the solution to achieve a good seating position and to limit body complaints. Modern machines nowadays have so many advanced controls that it is very important to operate them in the most ergonomic way possible. UnitedSeats offers an excellent solution for this. At the iVT fair we will show the newest ergonomic armrests, as well as developed joystick controls with colour coded switches including a safety button.
Innovative developments
Consumers are becoming more environmentally aware. This drives manufacturers to manufacture their products in a more environmentally friendly way. UnitedSeats is a pioneer in the field of environmentally friendly entrepreneurship. Sustainability is therefore an important characteristic for us. Our seats are already 94% recyclable. Our latest innovative development is 'Regain Fabrics'. This is a fabric seat cover made from 100% recycled PET bottles and is also a 100% sustainable product. This fabric seat cover has a fresh look, is comfortable and easy to clean. Take a look at our brochure 'Seat fabric of woven bottles' and find out what we contribute to the environment with this unique 'woven bottle' fabric.
Our team will be happy to tell you more at the iVT Expo in Cologne, Germany on 29 and 30 June 2022.
Visit us at our stand 4020