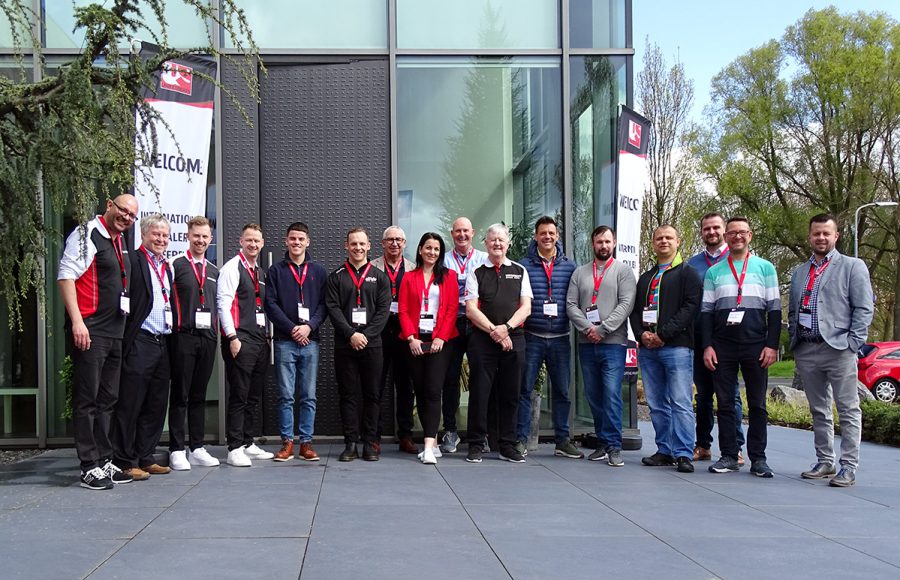 03 May, 2023
---
UnitedSeats Welcome Visitors for Mini Dealer Day!
On 25th April, UnitedSeats welcomed visitors from TEK Seating, Agrar Plaza, SANUP, Best Seating and MK Seats for a 'Mini' Dealer Day. Much like the official dealer days, the event focused on our visitors getting to see our facilities, learning about the products and most importantly, for us and them to get to know each other a little better.
We kicked things of with greetings and photos, our CEO, Evert Mallie welcomed the visitors before Michael Hale and Malik Lahkal delivered the company presentation. We then had some refreshments and spent some time in the UnitedSeats show room where our dealers got to test our products including the new MGV80/Top35, MGV35 Low SIP and Rancher Pro and Highlander Pro.
Evert then led a tour of our other showrooms, the extensive warehouse facilities, our loading areas and we then proceeded to the assembly and upholstery areas where they were shown first hand our team working on customers seat builds and orders.
After the tour, David Hale and Liam Wood delivered the presentation for Agricultural seating and following a nice break with lunch, Liam presented some website content ideas to the dealers. This was followed by David and Michael concluding with presentations on construction and marine seating applications.
We capped the day with a delicious evening meal to celebrate a successful day along with a drink or two.
We thank all of the dealers for attending and we look forward to seeing them again soon.