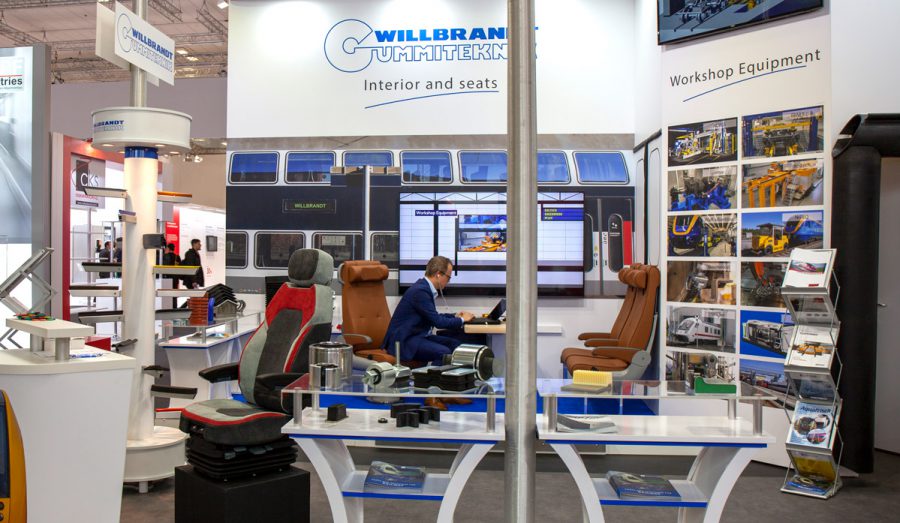 10 October, 2022
---
Willbrandt Gummiteknik at InnoTrans 2022
Johnny Anekjær and his team from Willbrandt Gummiteknik attended the Innotrans Show, the leading trade fair for transport technology in Berlin which ran over several days. They were supported by our own UnitedSeats team Marcel Kool and Andre Van Der Hoeven.
They showcased the C8 Pro driver's seat covered in the sustainable Regain® fabric, which is made up entirely of recycled plastic bottles. The fabric is manufactured by shredding plastic bottles into flakes, melting them into micro pellets, extruding them to a fibre which is then creates the yarn to produce the fabric. This creates a fresh looking, durable and sturdy fabric which can be easily cleaned.
It received a positive response with many people at the show commenting what a great idea it was.
We thank them for promoting our C8 Regain® seat on their stand and we hope the show was successful for them.