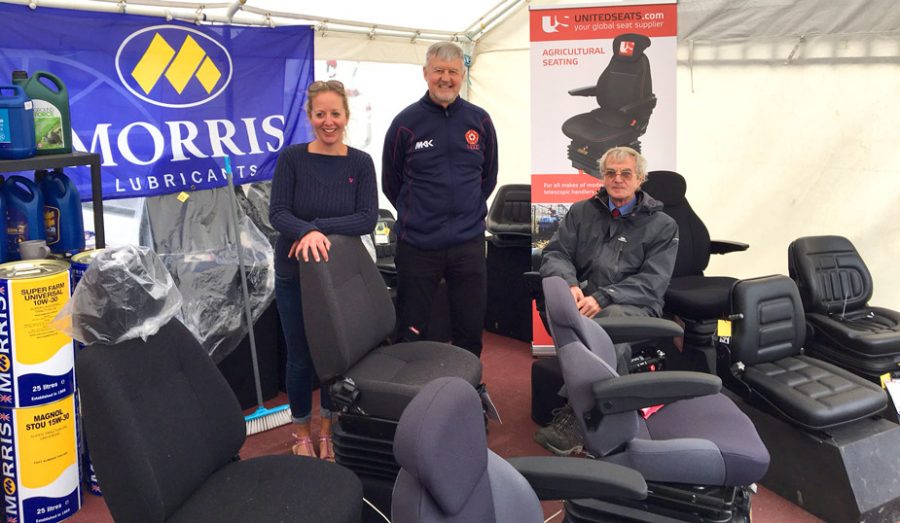 25 September, 2017
---
Tom Smiths Parts attend the Pembroke County Show
UnitedSeats were again displayed at the Pembroke County Show by Tom Smith Parts, the show was held as usual in their home town of Haverfordwest, in South West Wales. 
The weather was excellent for the show which brought out the crowds with some good sunshine after a wet build up to the show. Our seats on view included T600, CS85/C1, MGV25, GS20 and W700 as well as another seat brand, and drew good interest from local farmers. 
We are again thankful to Lucy Smith her father Tom shown either side of David Hale our United Seats Business Manager in the stand photo, for their efforts to promote our brand. Also to be seen at the show were reconditioned Nissan and CAT Forklifts on the South West Fork Trucks stand with our GS12 seats fitted.